Hello, Weekday School Parents. By the time you receive this newsletter, we should be back in school after the unexpected Hurricane Dorian break. That slow moving storm and the way it disrupted Labor Day/school plans points to a life reality.
Storms will come.
Actual storms, of course. Wind and rain, thunder and lightning. All of which can be very frightening to young children. But other hard and hurtful things arrive in our lives in a unwelcome and unexpected way - a death in the family, a painful injury, a diagnosis, a financial crisis, a dear friendship that falls apart, a season of loneliness or depression.
Jesus told a story about storms that is helpful for grownups and preschoolers alike. The story begins with two men who were each building a house. One builder, Jesus said, "dug down deep and laid the foundation on rock." The other man built his house on sand or "ground with no foundation." Two men, two houses, two different foundations, one thing in common. A storm came.
As you would predict, the house on the rock stood firm through the storm. The house on the sand collapsed in the storm. The wisdom of the story is about more than homebuilding. It's about how we choose to build our life. Jesus said: "Everyone who comes to me and hears my words and put them into practice, I will show you what they are like. They are like a wise man who builds his house on the rock."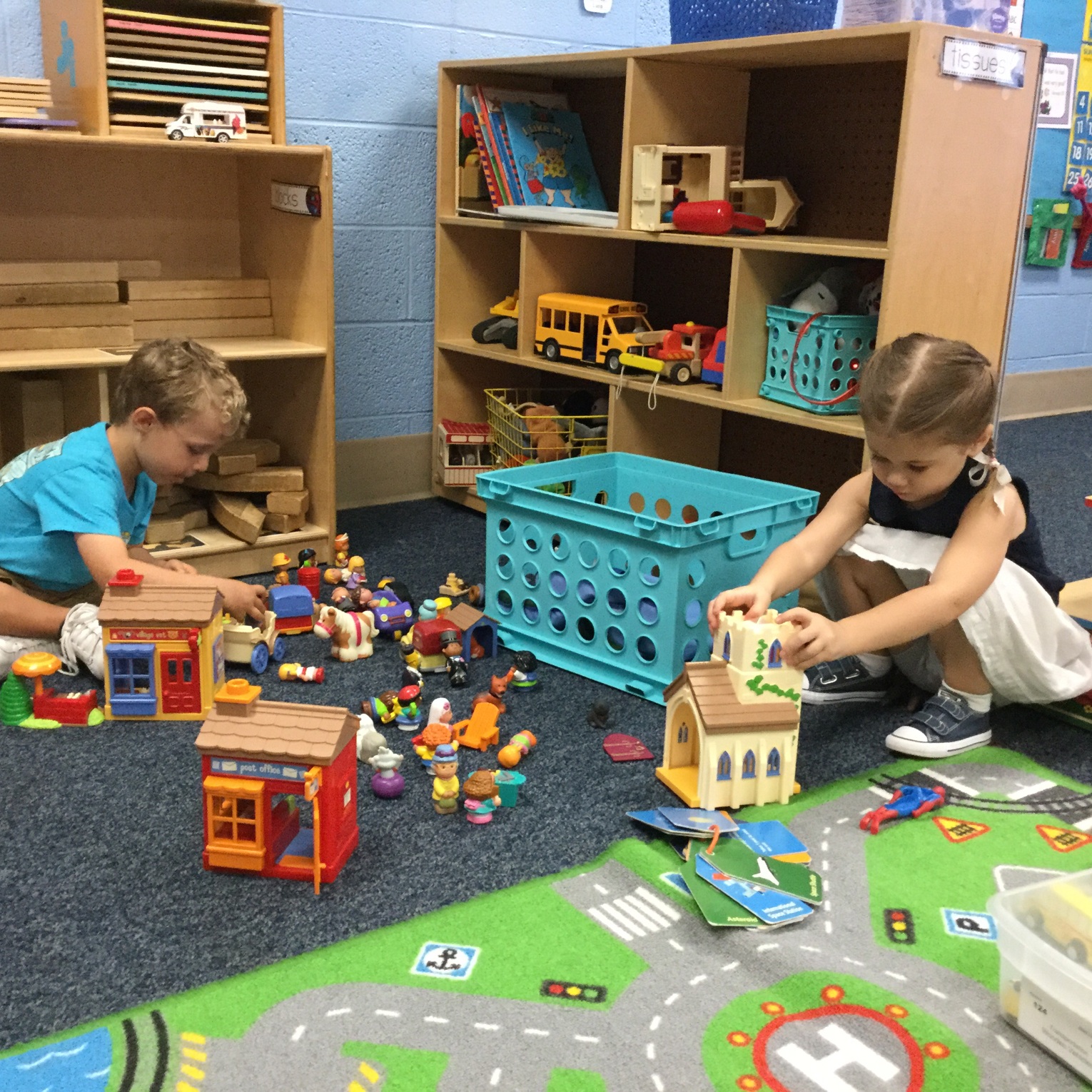 At Weekday School, we believe spiritual foundations matter. We believe that what children learn about God and Jesus when they are young can have a lasting impact on their lives. I encourage you to build a spiritual foundation in your family life as well. Pray together. Read simple Bible stories. Make Sunday worship a part of your family routine. When "storms" come, you will have a foundation holding you firm.
Switching gears a bit, there are some important September events and opportunities I want to highlight. Open House is Tuesday, September 17th. This parents-only event will give you an opportunity to socialize with other parents and hear about what your child has been learning in the first few weeks of school. You can find all the details about Open House here. And just for fun - WDS moms are invited to a night out at Cocina 214 in Winter Park on Thursday, September 26 - details here. Building friendships is just as important for adults as it is for preschoolers!